4th Annual Kentucky State Parks On The Air (KYPOTA) Event Is August 12 2023
The Murray State University Amateur Radio Club will once again host the Kentucky POTA Event. This is a fun event that enourages amateur radio operators to visit the many POTA approved parks in their area to operate. This event is a little different than a normal POTA activation so be sure to read through the posted rules, park identifiers and desired exchange which can be found here. I encourage you to read through the log section as well.
The Letcher County Amateur Radio Club will be operating from Carr Fork Lake at the Willow Shelter on Highway 160. All licensed amateur radio operators and the general public are welcomed to attend. We will be operating under the club call sign of KM4IAL. This is an excellent opportunity for those licensed at the Technician level to operate on the lower bands and for those not licensed at all to work on the airwaves under our supervision. We will be cooking out the day of the event, more details to come on the food. If you have questions about our operations that day please contact Roland Brown, AF4Y

August 12, 2023: – 1400 UTC to 2200 UTC (9 am – 5 pm CDT). Eight hours.
For more information about KY POTAcontact: KY****@mu*******.net
Incoming Solar Storm To Hit Earth Amid Radiation Storm
Looks like band conditions during the day, could be dicey this week. This is of course thanks to the big ball of light in the sky. We enjoy watching Dr. Skov and her weekly live stream of Space Weather each Sunday. I encourage you to follow her.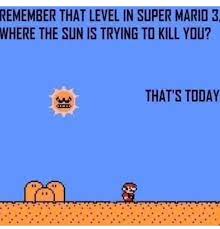 Ever Wonder How You Sound On The Other End Of That HF QSO?
Most of our modern receivers have all kinds of bells and whistles to adjust our transmitted audio signal, but when used incorrectly your voice can be almost indiscernible to your fellow hams. I often use a webSDR to listen to my signal to see what I sound like, I like to use the website http://www.websdr.org/ as they have several webSDRs to chose from across various locations. Callum has given a decent video to guide us.