Bluegrass Amateur Radio Club Balloon Launch Rescheduled for September 7th
Last week talked about Jim Schings AI4SR launching a couple of balloons from the EKU campus. However, due to weather last week those launches needed to be rescheduled. Jim will now be launching AI4SR-1 and AI4SR-2 on September 7th around 5:30 to 6:00pm EST from atop the EKU Science building. Once launched you will be able to track the progress of the balloons on APRS.fi.

Another Selfish Plug For The Letcher County Hamfest
The Letcher County Amateur Radio Club Hamfest is coming up on September 9th from 8:00 am to Noon. We have a great haul of door prizes to give away that have been donated by some of the biggest name brands in ham radio. A $5.00 entry fee gets you in the door and gives you a ticket for a chance to win one of our many great door prizes. The way we do door prizes is that if you win, your ticket comes out of the pot to give everyone a chance to win something. If we still have door prizes left after everyone wins something, we put all the tickets back in and start again. For door prizes we do ask that you be present to win.

We will also be accepting $10 donations on a brand new Yaesu FT-891 until donation slips are gone. Currently as of this article we have 112 donation slips available out of 150 we started with. Winning donor will be drawn at Noon. Winning donor does NOT need to be present to win this prize for their donation.

Testing will begin at 9am. If you are new to ham radio and this is your first time testing be sure to register for your FRN number from the FCC website. Also bring two forms of ID, one of which must be a picture ID. Testing fee is $15 in cash.

For those testing to upgrade your license, please bring an official copy of your license, a photo ID, and the testing fee of $15 in cash.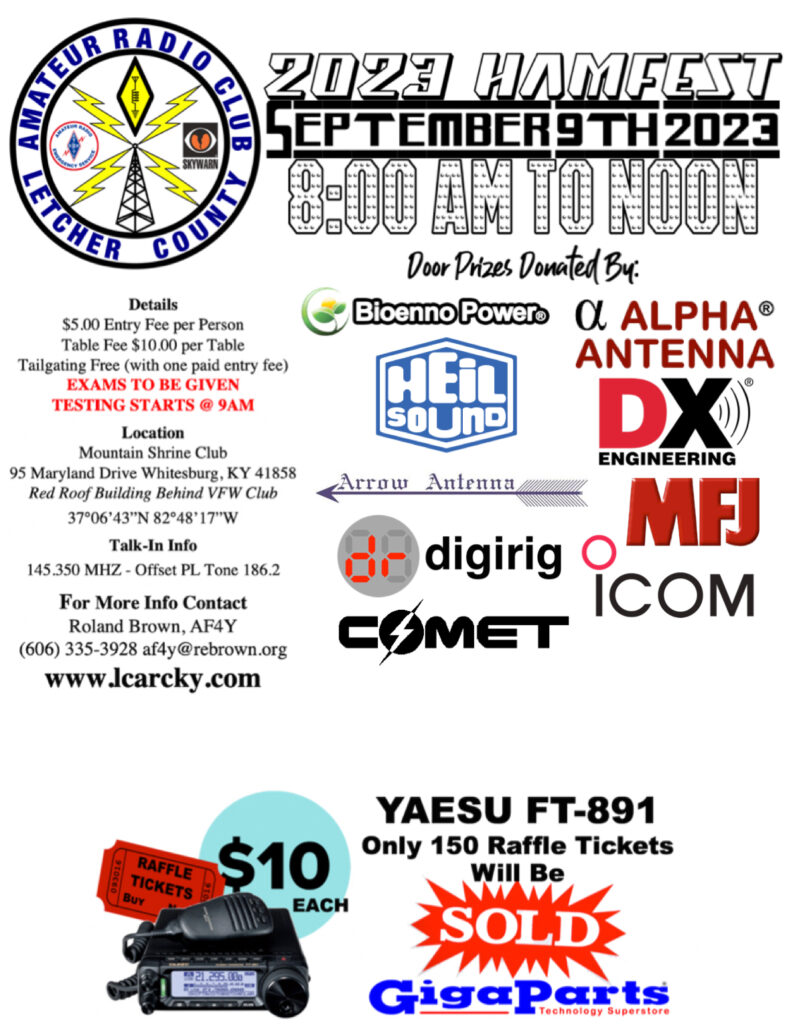 Ever Wanted To Anodize Metal At Home?